Of course the highlight of the night, a total of 32 Superbod finalists' personalities with fit and healthy bodies were introduced by the event hosts Mond Gutierrez, Sam YG, and Gelli Victor. The candidates this year took the stage with their hottest asset who proudly flaunted their physical achievement right in front of the fully jam-packed venue.
No doubt the entire panel of judges - Nanette Medved-Po, Miss Globe 2021 Maureen Montagne, Southeast Asian Games medalist Mauro Lumba, and CPFI EVP & COO Greg Banzon, were challenged on who among the candidates would be the most deserving winner this year.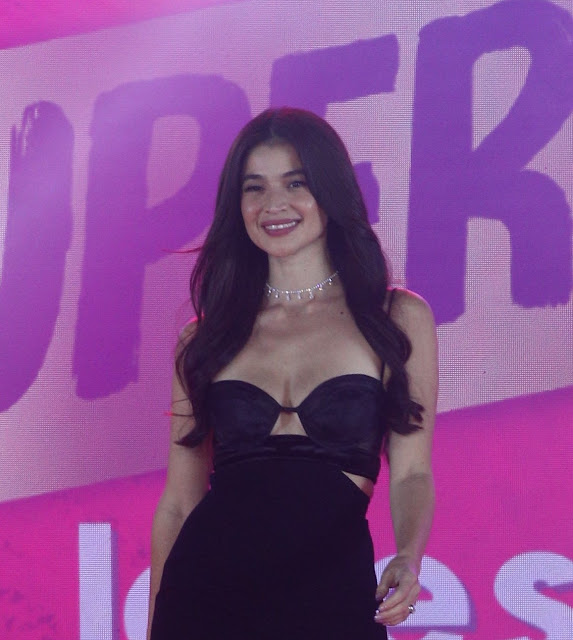 Judges were presented with three different look and attire of the 32 finalists - Street, Swimwear, and Evening Resort Wear. Aside from the series of runway walks, the candidates had to showcase their IQ thru the question and answer portion. This could be the most critical piece to test the Top 16 finalists regarding their advocacy in support to Century Tuna's campaign message "Stay strong to Love strong".
The top 8 candidates in the female category were mostly crowd favorites like Selena Reyes, Vienne Shirin, Pearl Gonzales, Christelle Abello, Kim Velasco, Michelle Arceo, Kerri Reilly and Julia Mendoza.
On the other hand, the lucky 8 male finalists were Jaime Santamaria, Kirk Bondad, Wani Manotoc, George Baker, Erik Visser, Patrick Ramirez, Paul Pedley, and Gee Plamenco Jr.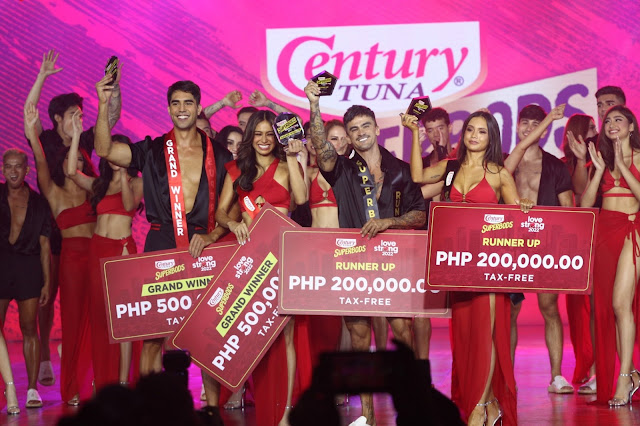 From left to right: Grand winners Kirk Bondad & Christelle Abello; Runner ups Plamenco Jr. & Michelle Arceo
The night was concluded with the official announcement of Century Tuna Superbods 2022 grand winners: Kirk Bondad and Christelle Abello with a cash prize of ₱500,000.00 each while runner ups Gee Plamenco Jr. and Michelle Arceo settled with ₱200,000.00 each, totally tax-free. All of them will also be getting Century Tuna products and among other prizes.
Congratulations to all the winners including all the finalists who proved themselves that being healthy is just a matter of choice and a will to make it happen.