Invite your friends and head to Suez & Zapote Gallery (Suez st. corner Zapote stree, Makati) now! This early summer promo of Team Manila Warehouse will be available until March 31, 2014. So, don't miss this month-long treat!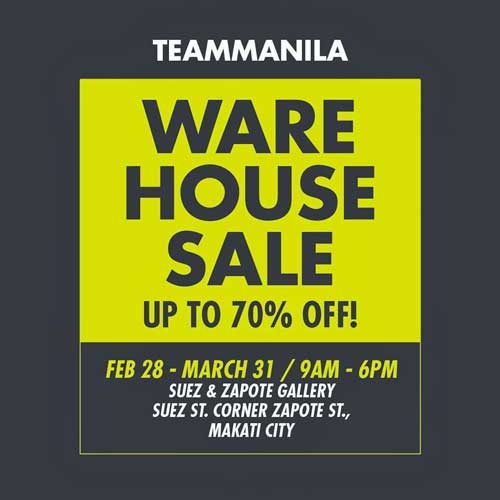 Have your self ready for the next two payouts and make sure to set aside a few hundreds to buy low-priced items at the Warehouse sale of Team Manila!
Enjoy shopping!
More sale promos are available on metro sale category.