A netizen commented that Eloiza uploaded a Tiktok video yesterday using her own Facebook account which triggered a trail of different reactions.
Naa sya saiyang uyabb te . Sge rag myday saiyang uyab mag TikTok!
Hayss Sayraaa byy? Eleoiza Nailgas maluoy kas bata nmo uyy . Ayaw unaha ang mga dili importante saimong kinabuhi kanang lalaki makita rana puhon .. imong anak dapat imong atupagun ! Pagpaka inahan pd guro uyy ! As a brkada nmoo plss by ulia na imong pamilyaa. Dikay atupagun nang laki nmo .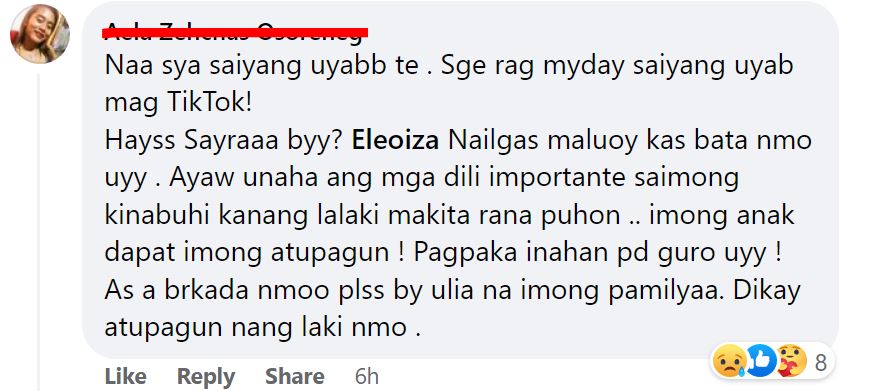 If anyone knows the whereabouts of the missing teenager, please contact #09657607196.
UPDATE#1: FB post of the teenager clarifies the issue.